Are you getting ready to get your ears pierced? Maybe you already have it done. Whatever the case may be the next step is to focus on the stud or dangling decoration you intend to wear. You will come across a wide range of adorable options. The presence of so many styles in the market may make you a bit confused. You would want to wear something which will be comfortable. The process will begin by getting hold of the right jewelry piece for your ears.
Certain Pointers
During your searching operations keep in mind that it is not just the colors and shapes that should be taken into account. Focus on the following pointers so that you wind up with the right product. Acquire Stainless Steel Earrings for men at cost-effective rates.
1. Consideration Of The Material
In the market, you will encounter a vast array of options. Metals and alloys exist as options. During the selection, you have to keep in mind that some people are allergic to certain materials. Under such circumstances, you should have a cautious approach. Choose from an extensive selection of wholesale stainless steel earrings for a stylish look.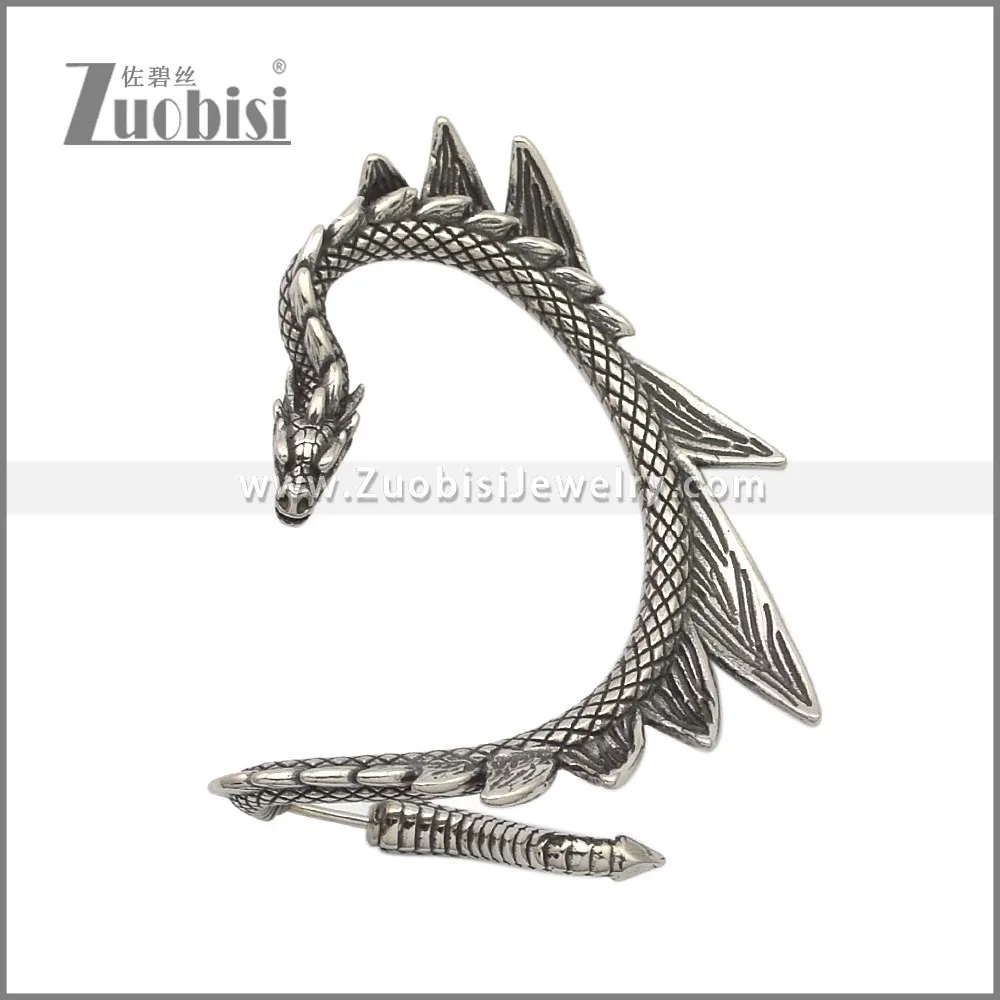 2. Cost-Effective Option
Nowadays, the prices of gold and silver pieces are on a continuous rise. All people can't afford such products whenever they feel like it. However, you want to try out trendy looks without spending too much money. Under such circumstances going in for ferrous alloys products is an excellent idea. Being hypoallergenic, it is an ideal choice for individuals with sensitive skin. If you do not want to burn a hole in your wallet, you may want to opt for this reasonable option instead of buying gold and silver ornaments.
3. Variety Of Options
You will have to consider the size. If you are thinking of something on the lighter side, then you may go ahead with studs. In this context, you also need to concentrate on the size of the posts. Very often, individuals tend to ignore this aspect. If you are buying a gift for a child, ensure that you get a product with a shorter post. Dainty styles are suitable for kids. If you want to attain a glamorous appearance, you can opt for studs with stones. You can make a fashion statement with the larger ones.
4. About the Weight
The type of jewelry piece you choose will influence the level of comfort. For this purpose, you will have to be careful about the product's weight. Overweight pieces can not only add to your discomfort level, but the situation may be harmful to your ears. It may lead to lobe injury.
Taking a Careful Decision
Use the online platform for making an intensive study about companies specializing in jewelry supply. Do not rush through the decision-making process. Otherwise, you may end up with the wrong selection of a supplier. Before zeroing on a choice, examine the feedback of past clients.