Bangles happen to be among the most popular accessories in a woman's jewelry box. They're also one of those ornaments worn by both men and women since the earliest civilizations. They're as much in vogue today as they've been in the past. Rest assured, you can wear them without looking like an old-timer. Regardless of your style preferences, if you look for products at a reputable and recognized jewelry company, you'll surely find something that complements your style. The versatility of this ornament makes it easier for people to seek out what they need. Then again, the whole world is full of catches, and bangles aren't an exception. You must know how to wear them the right way.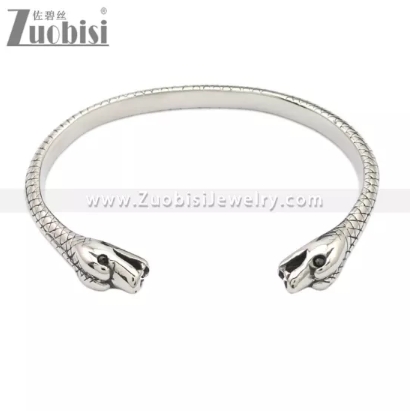 1. The right product: The most common mistake people make is that they choose the wrong ornament. When it's about making an impression, there are a couple of considerations. First of all, you have to pick a Stainless Steel Bangle based on your skin tone. For instance, if you have a warm skin tone, products featuring shades of gold or bronze will suit you better. For neutral skin tones, on the other hand, stainless steel bangles wholesale featuring silvery shades are the best. The size of the product also plays a crucial role. If you want to highlight your fingers, larger variants will do it better.
2. Mixing and matching: When it comes to pulling off a unique look with stainless steel bangles, monotony is the only thing you need to avoid. While homogeneity is the key to wearing other accessories, you can spice up your ensemble by mixing various designs and colors featured by the trinkets. It's one of those accessories where uniformity will affect your style negatively.
3. Avoid wearing too many: It does sound contradictory to the previous tip, but wearing several ornaments will result in an overcrowded wrist. Of course, the material used in manufacturing them is relatively cheaper, and you can buy as many as you want. However, it doesn't mean you can put on every piece at the same time. So, try to neglect the urge to wear everything consciously if you don't want to botch it up.
4. Wear for the occasion: Due to all the choices you have at your disposal, you may get carried away and forget the importance of matching the accessories with the occasion. After all, you don't want to appear out of place because of inappropriate selection. You must consider the setting of the event you're going to attend based on the color, size, and design elements of the ornament.
5. Perfect fit: It's advisable to buy bangles based on the size of your wrist. Usually, fashion enthusiasts have to stop wearing their favorite accessories simply because they don't fit. You may run into a beautiful set that you know can steal the show, but if you experience a hard time putting them on or pulling them off; you won't feel like wearing them again. Therefore, you need to be extra careful about the size, especially while buying online. Don't forget to go through the size chart before paying for the product.
Your preferences
Finally, you should buy ornaments in tandem with your style and fashion preferences. The best thing about a bracelet or a bangle is that they are readily available. You can choose any design or color. Regardless of the kind of look you want to achieve, it's perfectly possible to find products that suit you.